Garageband Loops – Apple Loops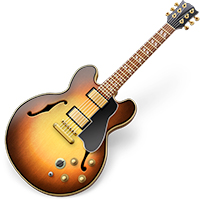 Silicon Beats offers all of our loops in the popular 'Garageband Loops' format – also known as 'Apple Loops'. When you purchase any of our Drum Loop packs you get to download a ZIP file which contains your drum loops in these formats:
APPLE LOOPS – AIFF format for Garageband and Logic on Mac OSX and iOS.
WAV Files – (Acidized). The industry standard for years. Almost All audio applications can handle WAV.
REX2 – For use in Reason Refills, Cubase, Sonar/Project 5 and many more DAW applications.
We had so many users asking for us to supply Garageband loops in the 'Apple Loops' format that we simply had to listen. After some intense weeks of locating hit points and specifying meta data for the Garageband Loops in our library, we finally completed the conversion and are now proud to offer this new format.
Mac users will pay no extra charge for Garageband Loops, everybody pays one price and gets all formats.
What are Apple Loops?
Apple loops are specially formatted AIFF files which work in Garageband and Logic for Mac OSX. Apple loops contain unique meta data which tells Garageband or Logic certain things about the file, such as where the transient hit points are, what type of instrument is being played, the tempo, time signature and other information.
How do I buy these Garageband Loops?
Simply find the style of drum loop category that you need in the 'Product Categories' menu on each page and browse our catalog. You can listen to a previews of the drum loop packs that we offer and even download demo Garageband Loops to test them out before deciding to buy.
Free Garageband Loops
Within these pages you will find hundreds of free demo drum loops. These can be easily located by using the drum loop menu to your right. Simply click on the Drum Loop Genre that you are interested in and you will be presented with a list of drum loop download packs for that genre.
By clicking on the 'Download Demo Loops' button for each you'll be able to test out the files in your beats.
Here is a list of links to take you directly to our product pages where you'll see a 'Login For Free Demo Loops' button.
Mega Packs – These are bundled loop packs at a discounted price.