We'll give you the good news first. Yes you can import your own third party loops into Garageband for iPad. The bad news is that they will not show up in the Loop browser for easy previewing. Why Apple chose to make it this way we do not know.
The other bad news is that Garageband on the iPad is not yet capable of using 24-bit audio files.
At the time this article was created Garageband for iPad can only handle 16-bit audio files, which are still extremely high quality.With that in mind here is a step by step guide on how to get your apple loops imported into Garageband for iPad.
1 – On your computer open iTunes, go to your Devices, select your iPad and go to Apps.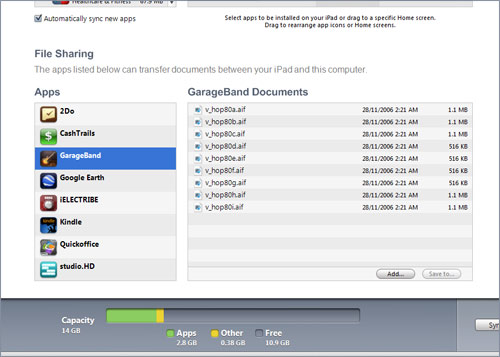 2 – Scroll down and click on Garageband in your Apps list and then hit the 'Add' button.
3 – Locate the apple loops that currently live on your computer and choose the ones you'd like to import and add those.
4 – Hit the 'Apply' button and then the 'Sync' button.
5 – After synch is complete launch Garageband on your iPad and tap on an empty audio track. You should see two options, 'Select All' and 'Import'.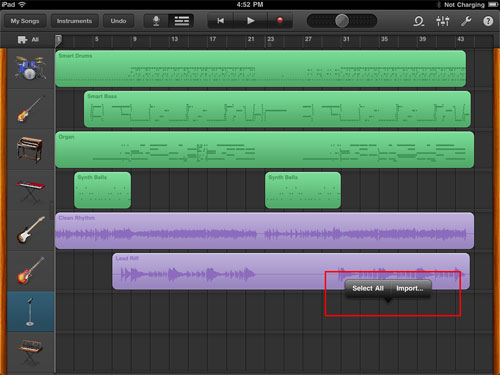 6 – Choose 'Import' and you will now see a list of the apple loops you just added via iTunes.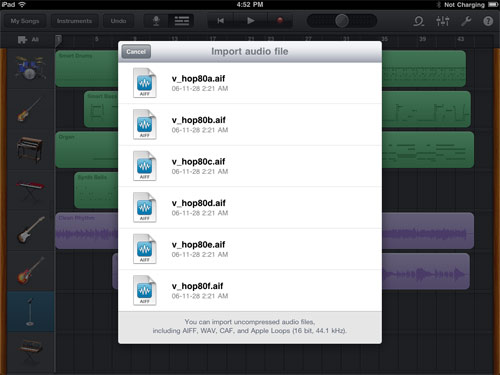 7 – Have fun, make some sick tunes. Give this page a Like!