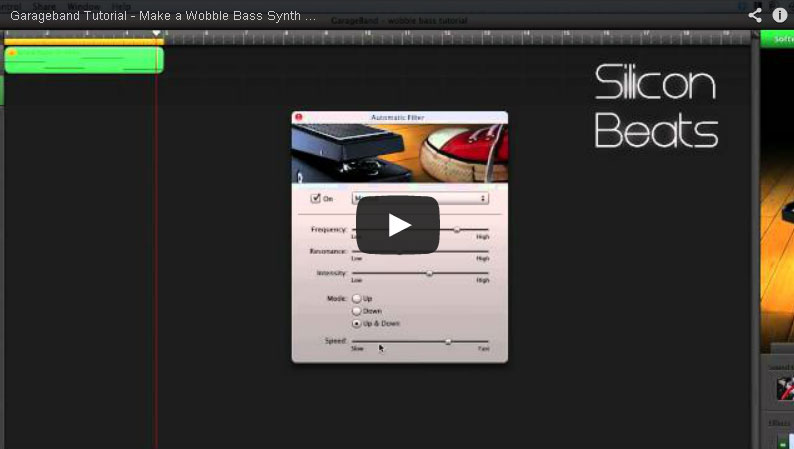 Who knew that Garageband has such powerful synth sculpting tools? That's right, you can easily create your very own screaming Wobble bass synth for Dubstep and electro house production using just the tools that ship with Garageband.
You can even automate the Automatic Filter for complete control of your wobble bass during song construction.
Now, we're not saying you'll be able to create sounds that will rival those created by NI's Massive but for what Garageband costs it's pretty awesome that you can get results as good as this from a DAW that is highly under-rated.
For more tutorials please check out our Youtube Channel and subscribe if you like our work. If you're a dubstep or house producer please check out our drum loop downloads in our Dubstep Drum Loops section and our House Drum Loops category.
Please share the video and give us a thumbs up if you found it useful.