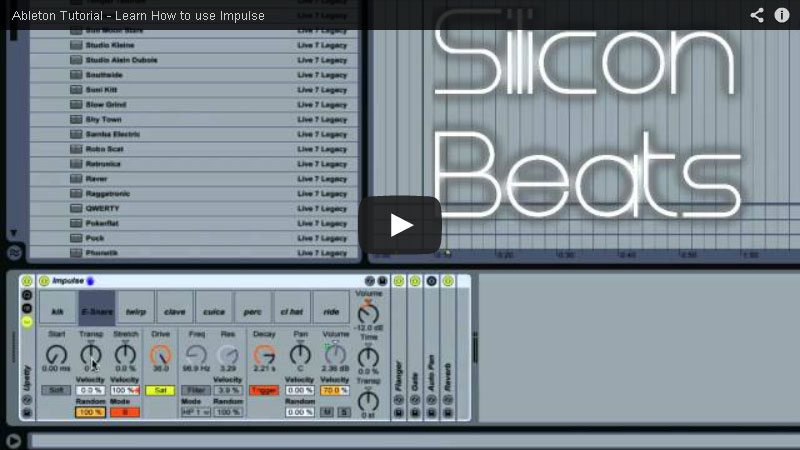 It's no secret that Ableton Live is our favourite DAW but if you're not familiar with Impulse this cool video tutorial will show you how to make the most of this awesome drum sampler.
We show you how to load and hot swap your own drum sounds on to the Impulse drum pads and then how to shape the sound with the built in editing capabilities of Impulse. With features like transpose, stretch, drive and filter there's a lot you can do with this powerful sampler.
Impulse also allows you to build and save your own drum kits. Take things to the next level and learn how to route each Impulse drum pad to it's own audio track within Ableton so that you can process each drum sound independently with any DAW effects.
For more tutorials please check out our Youtube Channel and subscribe if you like our work.
Please share the video and give us a thumbs up if you found it useful.